Little girls always like kitties.... and retro kitties are even better! I stumbled on a great idea, browsing craft blogs, and decided to try out some matching hair bows and fabric covered button barrettes! Hope you enjoy them, too!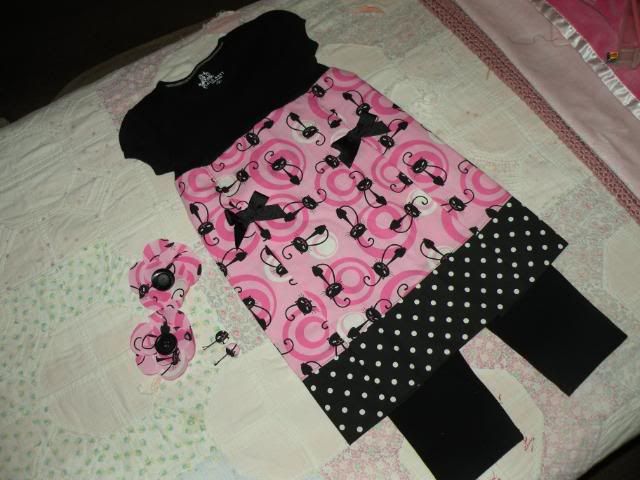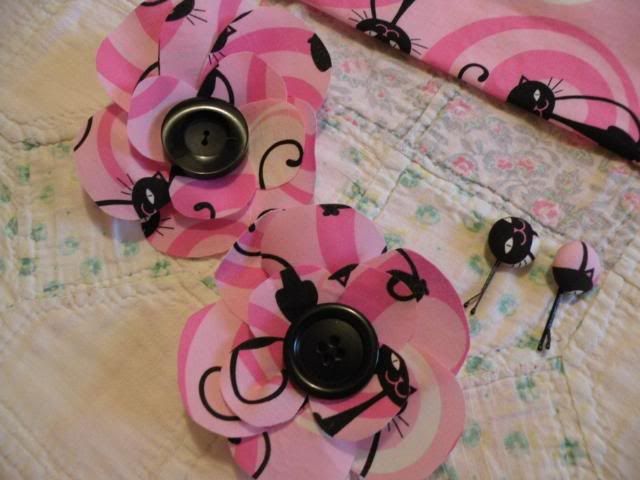 Here's another quick and easy idea for a small amount of fabric. Worn with some cute, matching leggings, this outfit is perfect for an active girl on the playground!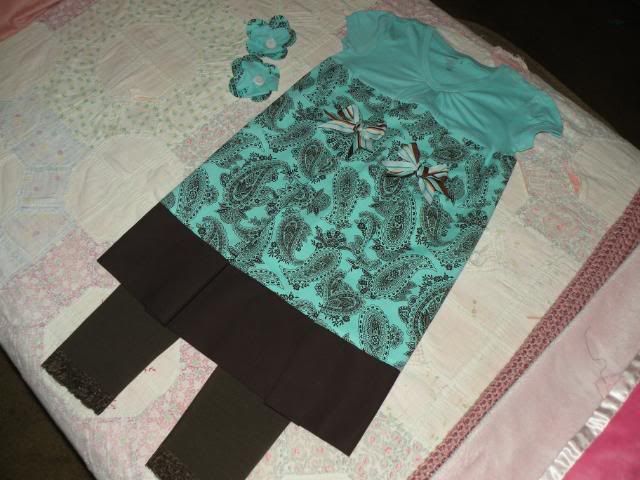 I bought these jeans from a second hand store for a mere six dollars! Knowing i would be cutting them up anyways, I couldn't bring myself to buying anything brand new (and much more expensive!). Luckily, I had the tank top and fabric on hand... a quick and inexpensive outfit!