I can't believe my little girl is officially a kindergartener! So, in preparation for Back-to-School, I dug out the ol' sewing machine and went a little nuts. Anyone who knows her knows she's all girl on the inside and a dirty, stained, messy haired little boy on the outside. Ok, well... she's still a beautiful little girl on the outside, but she's a wreck none the less. But, now that she's out of preschool and into grade school and attending class among some of the best dressed kids in Orange County, I figured I better whip up some new stuff, quick and cheap! Fortunately, I'm frugal with my fabric (and other things!) and don't throw away my scraps. I found everything I had, large enough to sew a skirt or embellish a top with and shopped for a few new yards, as well. In the end, we ended up with about 8 new outfits, costing me about $10 a set! Yay me!! Anyways, here are a few of my faves...
My newest obsession, the "Yo-Yo".
Great for embellishing tops...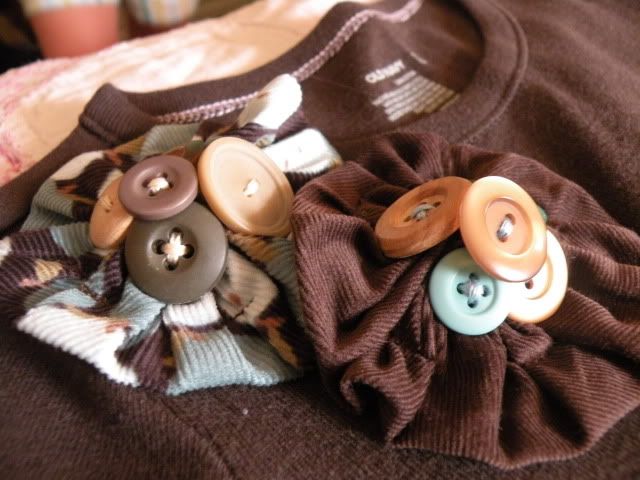 and hair accessories...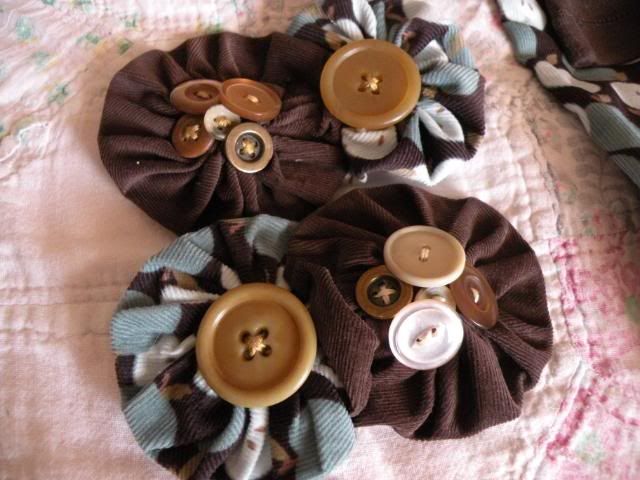 The complete set!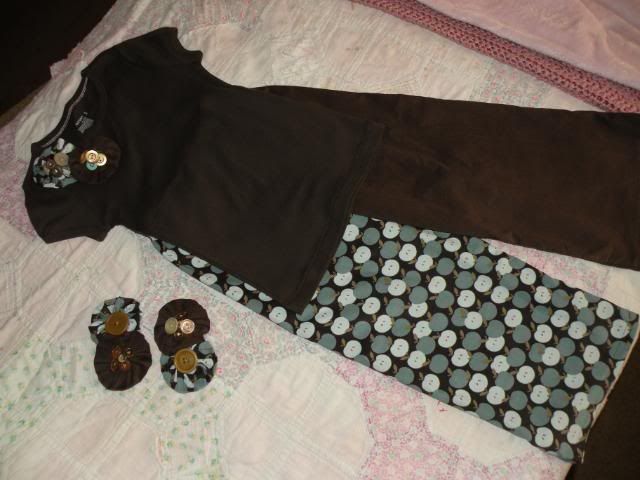 and another set of hair accessories...